| | |
| --- | --- |
| I was lucky to be going to French Guyana for 3 weeks, from July 3rd to July 24th, 1999, with another butterfly enthousiast, Richard Denis, and our main activity was insect collecting. The objectives of these pages are to give to you some information about this beautiful country. It is not exhaustive, because French Guyana is quite large and I went only to places reachable by roads or tracks. | |
To go to French Guyane, you have to love nature. Indeed, there are very few tourist attractions. Except CNES in Kourou (Ariane rocket) and penal colony ruins, all the other activities are bound to nature : walking and canoeing in primary forests, or also seing Luth turtles laying on the beach… As to me, I spent 3 weeks on insect collecting (day and night collecting, and trapping)
| | | |
| --- | --- | --- |
| | | For those who hate snakes, don't worry, I only saw 3 alive during 3 weeks. Be careful where you walk, make noise with your feet or give knocks at trees, and snakes will be more afraid than you ! I was also lucky to see a caiman on the Kaw road, and an anteater on the Voltaire falls track. |
July is the end of the rain season and the beginning of the dry season. It is not the best period to go there for insect collecting, but I did bring back some specimens. By night, without rain, there are not a lot of specimens coming to the lamp. But when it rains, you have the choice ! During the day, it was worse : only 9 morphos were collected (4 rhetenor) and mostly Heliconidae.
| | |
| --- | --- |
| The places I visited are on the map. You have all details by clicking on the following areas, with a brief presentation of the guesthouses where I went. The cheapest way to sleep in French Guyana is hammock, and the best is to buy one in Cayenne before going in the forest (you can always rent a hammock in the guesthouses). As my collegue had a pain in his back, we slept in regular rooms in all listed guesthouses. | |
Species we collected are not identified yet. And I think they will not be all identified, as I have not enough information or books about South America fauna, particularly moths. You can have a look to the Saturniidae species I collected. If you would like more information about French Guiana,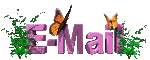 !